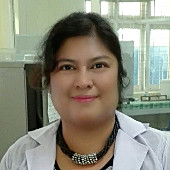 Kay Lwin Tun
PROFESSOR
Fisheries and Aquaculture, University of Yangon, Myanmar
Dr Kay Lwin Tun has served as a Professor and coordinator of Fisheries and Aquaculture Program, University of Yangon, Myanmar. She established the Laboratory of Aquatic Bioscience in 2008 under the umbrella of the Department of Zoology. The Laboratory of Aquatic Bioscience was only one laboratory in Myanmar which focuses highly on the research related to aquaculture and fisheries. From 2008 to 2017, more than 398 faculty members and 162 students across the county have been supported to take the training, research and lectures in the laboratory. In 2017, according to the country's needs, University of Yangon established a new undergraduate study program for a Bachelor of Science (BSc) in Fisheries and Aquaculture under the guidance of Ministry of Education and Ministry of Agriculture, Livestock and Irrigation.  This is the first Fisheries and Aquaculture program in tertiary education in the country. She has been assigned as the coordinator of the program. She has been working with GIZ's MYSAP projects, USAID's project and private sectors to develop the competency based Fisheries and Aquaculture curriculum.
Her research interests are in sustainable aquaculture development, education and extension and pathogenicity of fish and crustacean, especially those infecting commercially important wild and cultured fish and those that are important for the aquaculture industry in Myanmar.
Dr Kay Lwin Tun received her B.Sc. (1996) from Department of Zoology, University of Yangon in Myanmar. She received both her M.Sc. (2004) and Ph.D. (2007) degrees from the Department of Aquatic Bioscience, Graduate School of Agricultural and Life sciences, the University of Tokyo in Japan.